Atlanta Concrete Sidewalk and Walkway Repair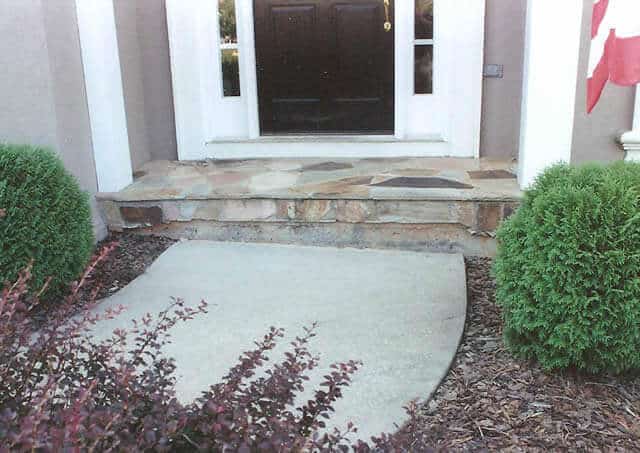 Uneven and unlevel sidewalks or concrete walkways can be hazardous and dangerous for pedestrians. It's quite easy to catch your foot on some uneven concrete and end up tripping or falling. Not only does the toe stubbing itself hurt, but if you do end up falling the resulting injuries can be quite a pain.
You probably think that if your concrete sidewalk isn't level there isn't much you can do about it except have the whole slab pulled up and new concrete poured. If this were your only option it would certainly be expected to cost quite a bit, however, Concrete Repair Atlanta has services that accomplish these goals but are faster, and much more affordable.
At Concrete Repair Atlanta, we specialize in slabjacking services. What this means is that we're experts in leveling concrete sidewalks and walkways using advanced but less expensive methods.
The cause of unlevel concrete is simple. Over time the soil underneath your concrete sidewalk or walkway will slowly shift out out from underneath the concrete. When this happens the concrete will start to sink. Most companies will want to repair this by tearing up the concrete, filling the space and pouring new concrete. At our company, we will simply fill the empty space beneath your concrete sidewalk with polyurethane foam until the concrete slabs are even. This is much less time consuming and works just as effectively.
Furthermore, since we're not replacing one or more sections of your concrete sidewalk your walkways will maintain a consistent look.
Call Concrete Repair Atlanta to get a free estimate on raising your concrete walkway or sidewalk.